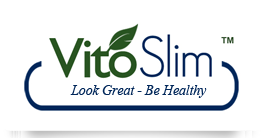 Lose 11lbs (5kg) in JUST 4 weeks
Boost Your Energy
Reduce Calorie Intake
Reduce Cholesterol Level
Normalize Appetite


Mariah, 28
VitoSlim™ made me look great again and everyone has noticed the change because it took just a few weeks for the first results to appear! My belly is flat now!

Michael, 41
I feel I'm getting more energy and eat less junk food since I started taking VitoSlim™. It helps you lose weight in a truly natural way without any bad consequences...


Contact Us
For any assistance please contact us by any of the methods mentioned below. Our team of trained customer service agents works hard 24/7 to ensure you have a good experience and your privacy will be given prime importance.
Your satisfaction is our goal and we are extremely committed to providing you with the highest quality products possible. If you like our product, please tell everyone. However, if you don't, please tell us. We appreciate feedback.

Phone:


USA address:
4 Research Dr. Suite 402 Shelton, CT 06454, United States
Contact Us Online
We also respond to emails. If this is your preferred medium, please fill in the necessary details in the form below so that the information reaches the right agent and will be addressed to immediately.